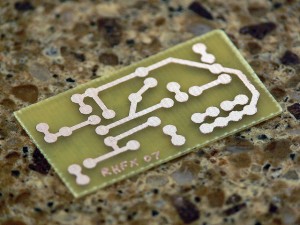 Jim has volunteered to come in and show off what he knows about EAGLE and continue working on the LED scrolling sign this Thursday (8-25) at 6:30 pm at the space. EAGLE is a PCB (printed circuit board) layout design software package. It's useful for designing your own circuit boards for whatever you want to do with them.
If time (and interest) permits, we'll continue hacking on our scrolling LED sign that we started working on last month.
This event is FREE and OPEN TO THE PUBLIC. Come and bring your friends.
Image credit: http://www.flickr.com/photos/maurymccown/1122213940/