« Back to Events
This event has passed.
Event:

New class: Introduction to the Blender UI

Start:

April 27, 2013 10:00 am

End:

April 27, 2013 12:00 pm

Category:

Organizer:

Workshop 88

Updated:

March 30, 2013
Venue:

Address:
Google Map

481 N Main St

,

Glen Ellyn, IL

,

60137

,

United States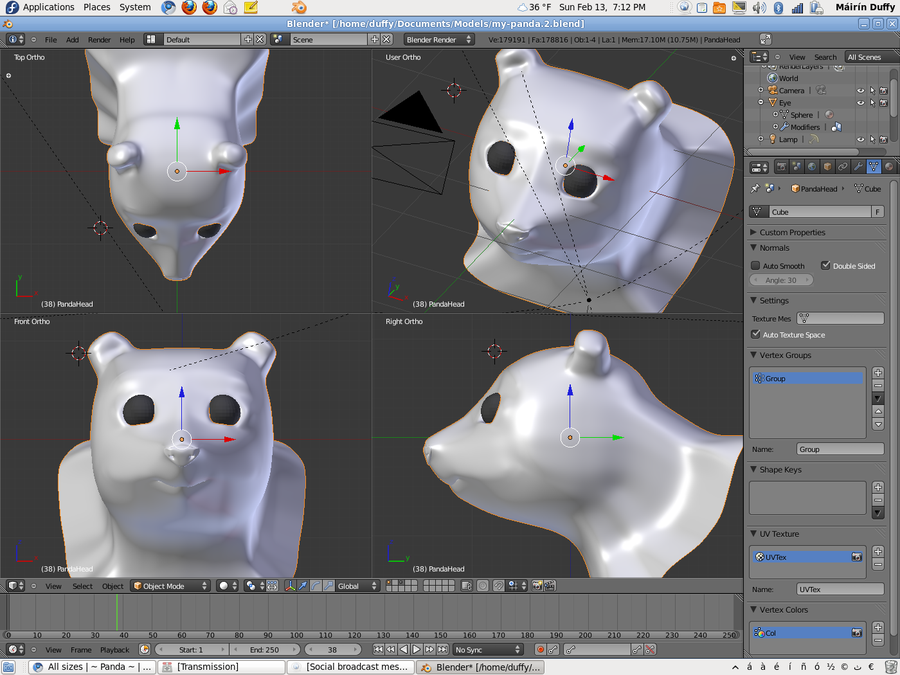 Blender is a power tool for rendering 3D visualizations used in creating animations, special effects, interactive 3D computer applications, video games and models for 3D printing. Historically the interface for using Blender has had the repuation of being difficult to learn to use, but recent development on Blender has been focused on improving the user interface.
This class will be an introduction to the Blender user interface (UI) including how to use the keyboard and mouse effeciently. The class will cover how to model a fairly simple object including the use of a few handy modifiers included in Blender. This class will not cover texturing, rigging, rendering, animation or the game engine, but if there is interest in these topics you should look for a future class on these advanced topics. At the end of the class you should have a firm basis to make more informed searches of how to do what you want with Blender.
iCal Import
+ Google Calendar