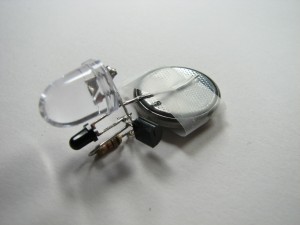 Workshop 88's Kevin Roof will be hosting an "Intro to electronics" class. Come out and start learning the basics of resistors, capacitors, transistors, diodes and basic circuits. In this class you will build an LED throwie which conserves battery power by turning off during the day.
This class will consist of five main sections including:
Series of tubes:
Current
Voltage
Resistance
Schematics:
Identifying components
Reading circuit diagrams
Resistors:
Identifying values
Ohm's Law
Parallel and Series
Transistors:
How they work
Using them as a switch
Building your LED throwie!
Contact: info@workshop88.com
Twitter: @Workshop88