This Roland JV-30 16 part multi timbral synthesizer was purchased at a garage sale for $5.
No power supply was included, it requires 9V 800mA (at least) on a center negative barrel connector. To test the unit a new barrel connector was used with the current limited DC power supply set to 9V.
No life.
Yikes! current clamped, 1.55A at .7V!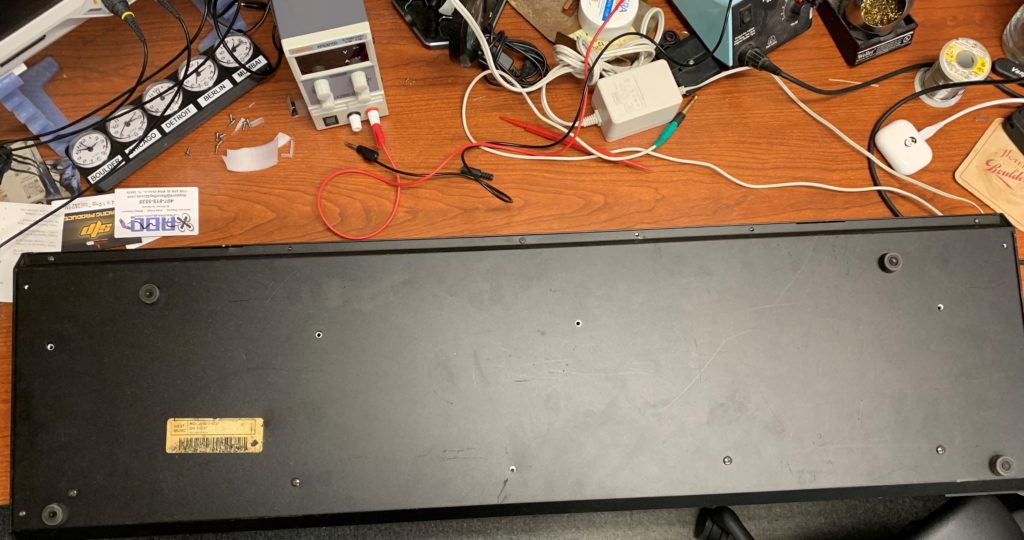 Time to look inside. Someone's been in here before, half the screws are missing.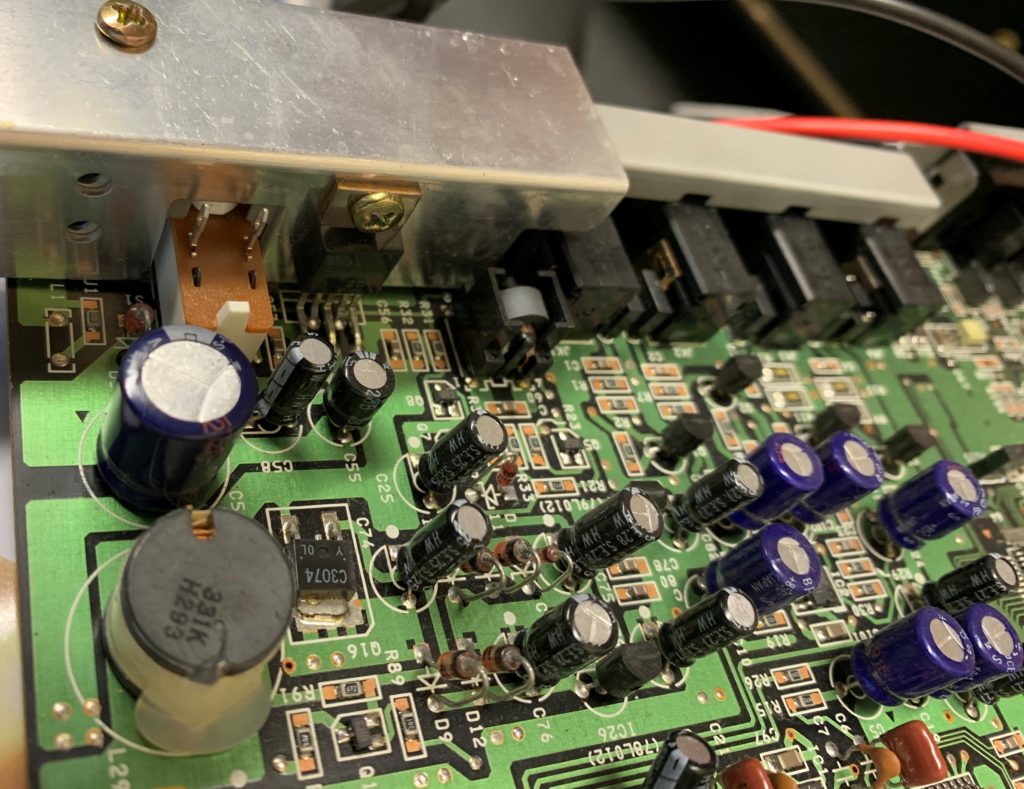 Nothing exploded, no smoke, passes the sniff test. Literally, no acrid burnt electronics smell.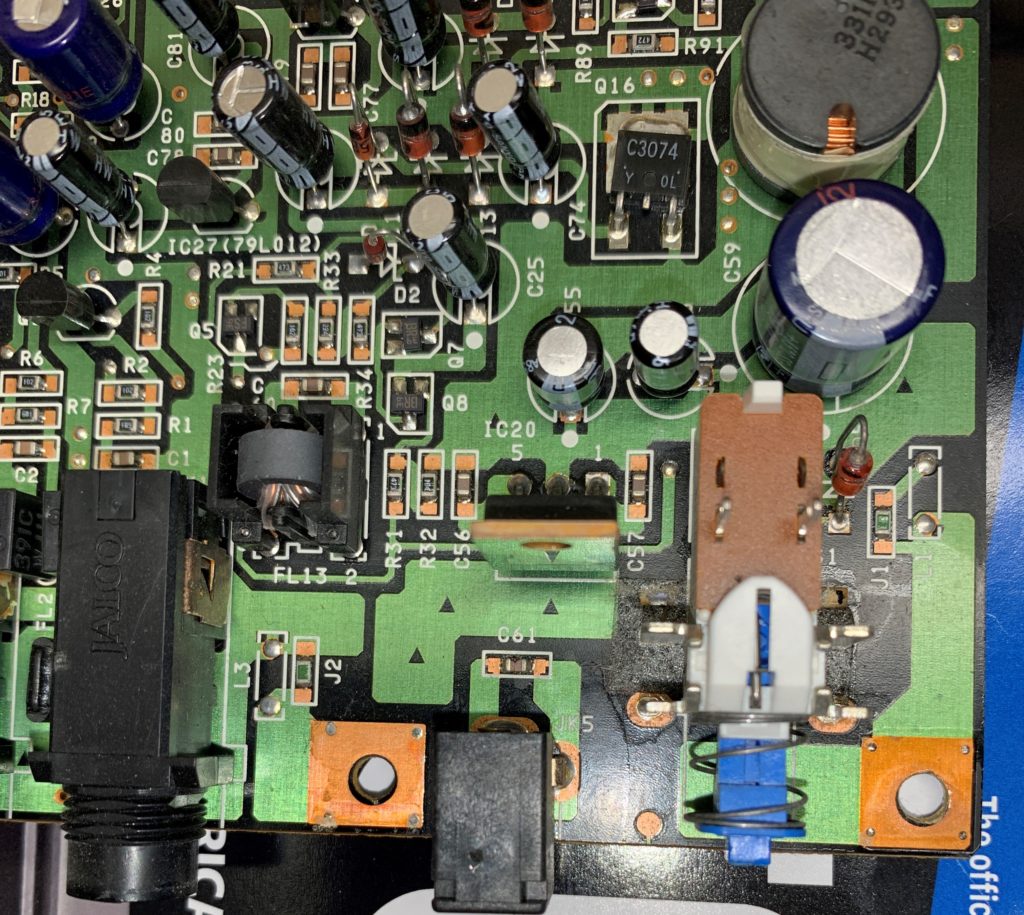 Wait a minute! A blown and cracked SMD cap right behind the power plug!
It's unmarked but looks like a bypass/filtering capacitor so I replaced with a similar 1uf SMD capacitor and retried…
Time to break out the FLIR infrared camera. If something is taking 1.5A it's got to be getting hot.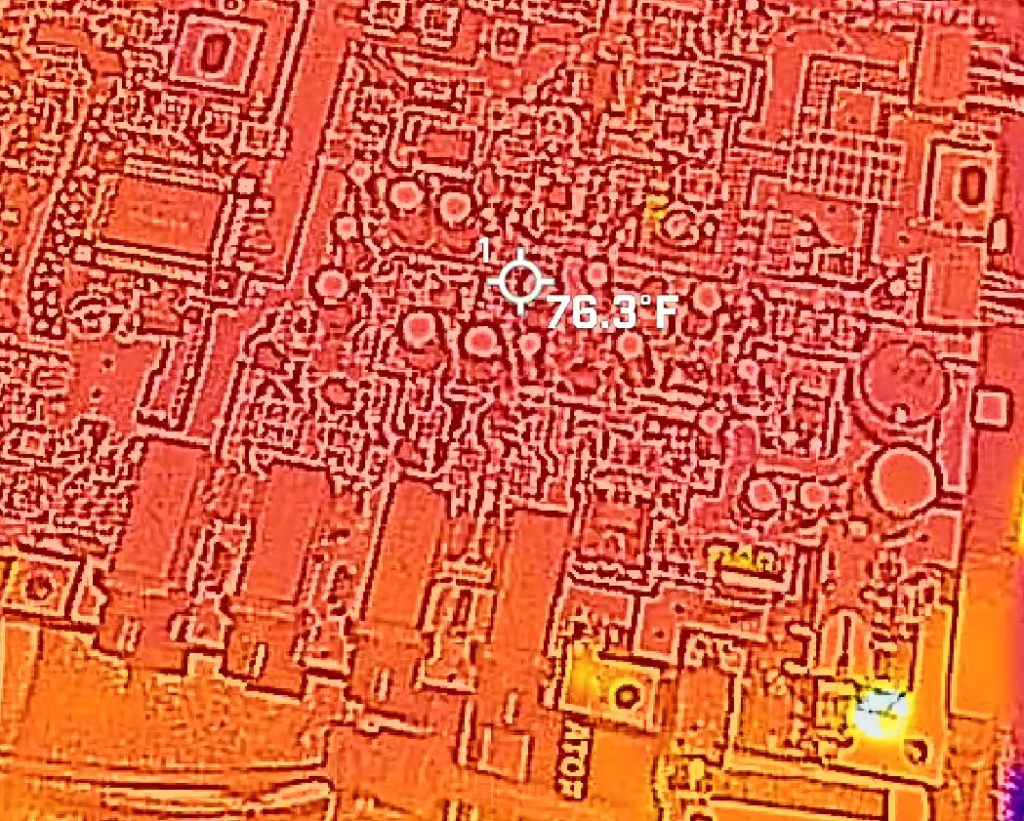 Found a suspect component in the power supply section right by the power switch (lower right corner).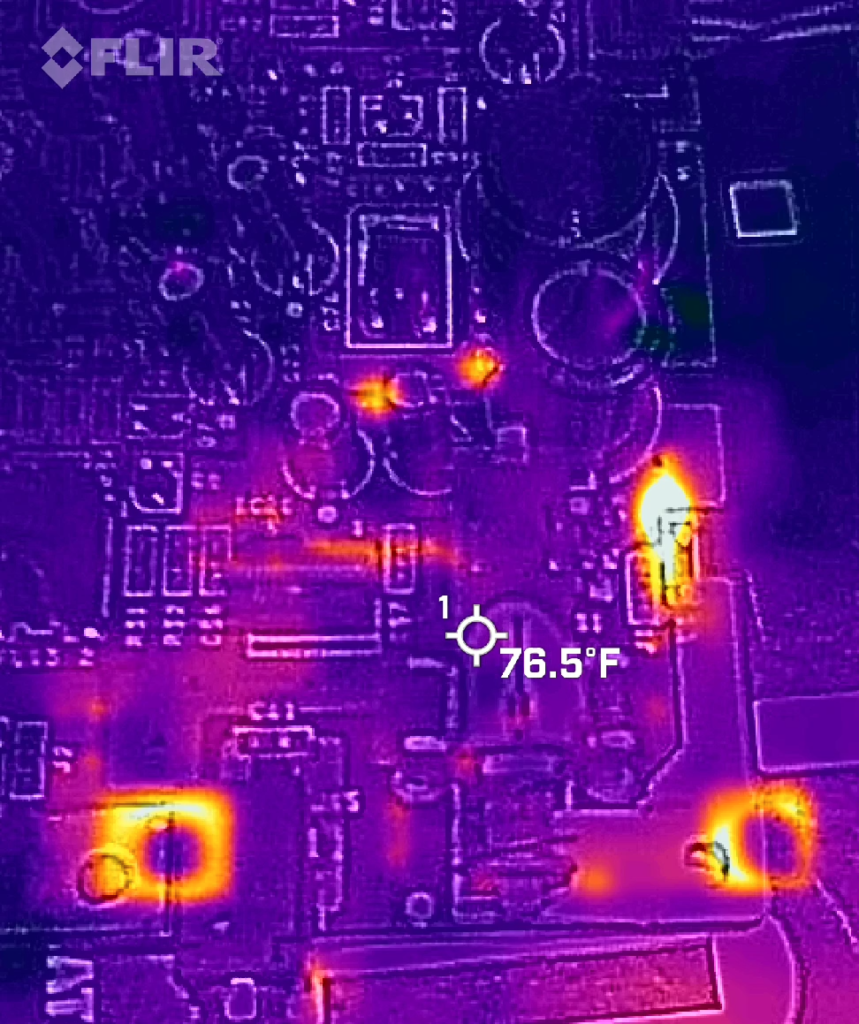 This reverse polarity protection diode is shorted. I suspect lightning damage, reverse polarity or an inappropriate voltage power supply.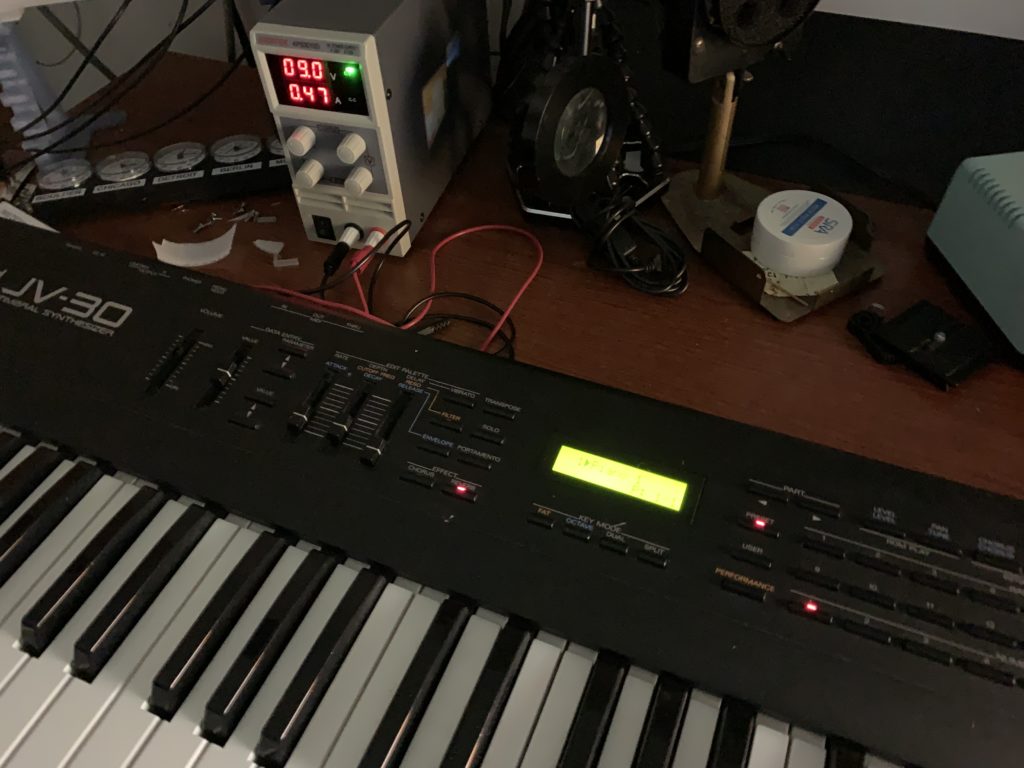 Success!
The JV-30 powered on at 9V with a nominal current draw under 500mA.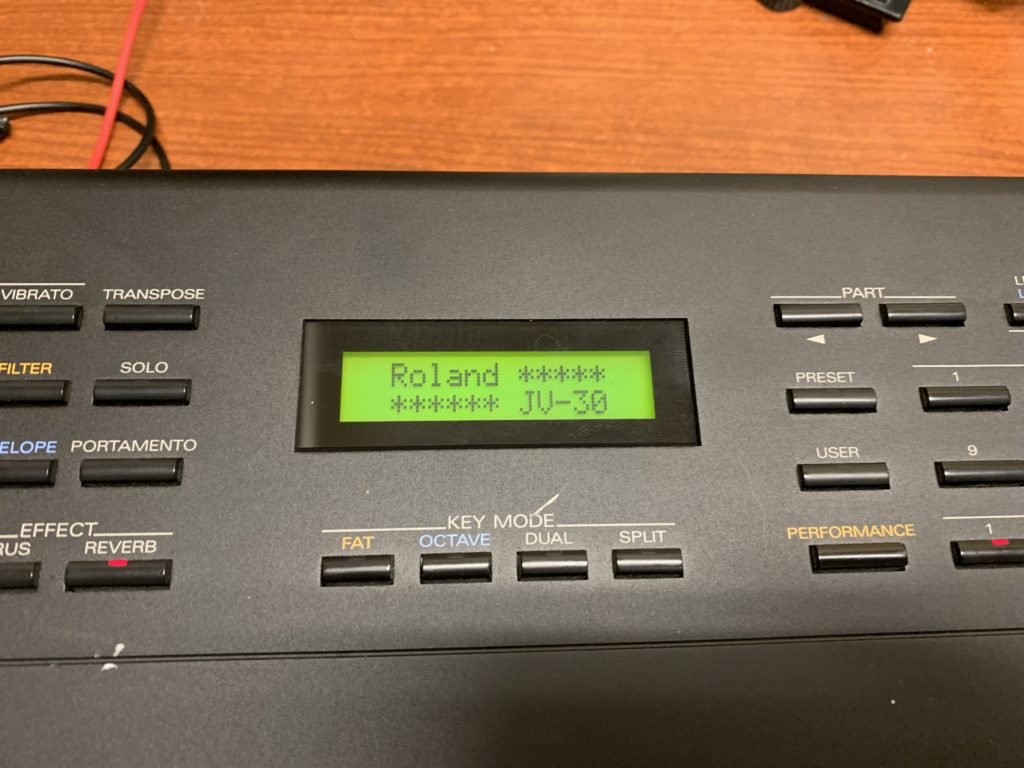 Used Roland JV-30's are routinely sold for over $300 on eBay, and this one was had for $5 plus a capacitor, diode, some know how, and a little time.
Bonus Content
It was missing a slider so I whipped one up in OpenSCAD and 3D printed a couple in black PETG at 0.1mm layer height.
3D printing tip: When printing small parts it is often beneficial to print them in separated pairs or with other parts so the part has time to cool before the next layer.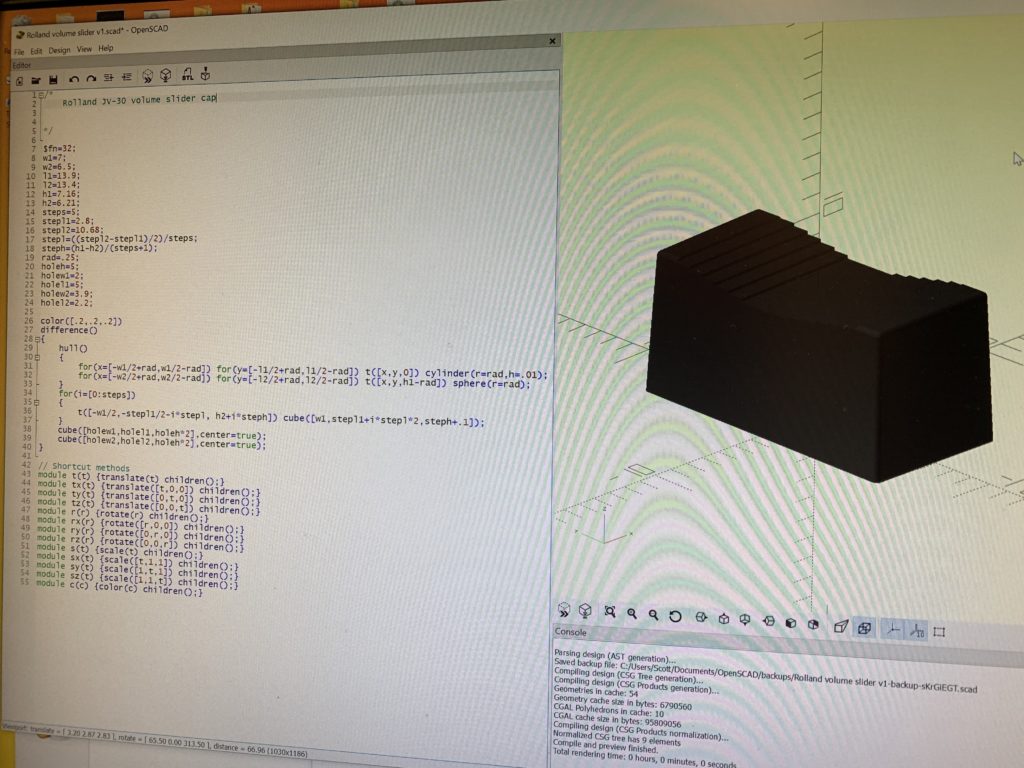 They turned out great and fit perfectly.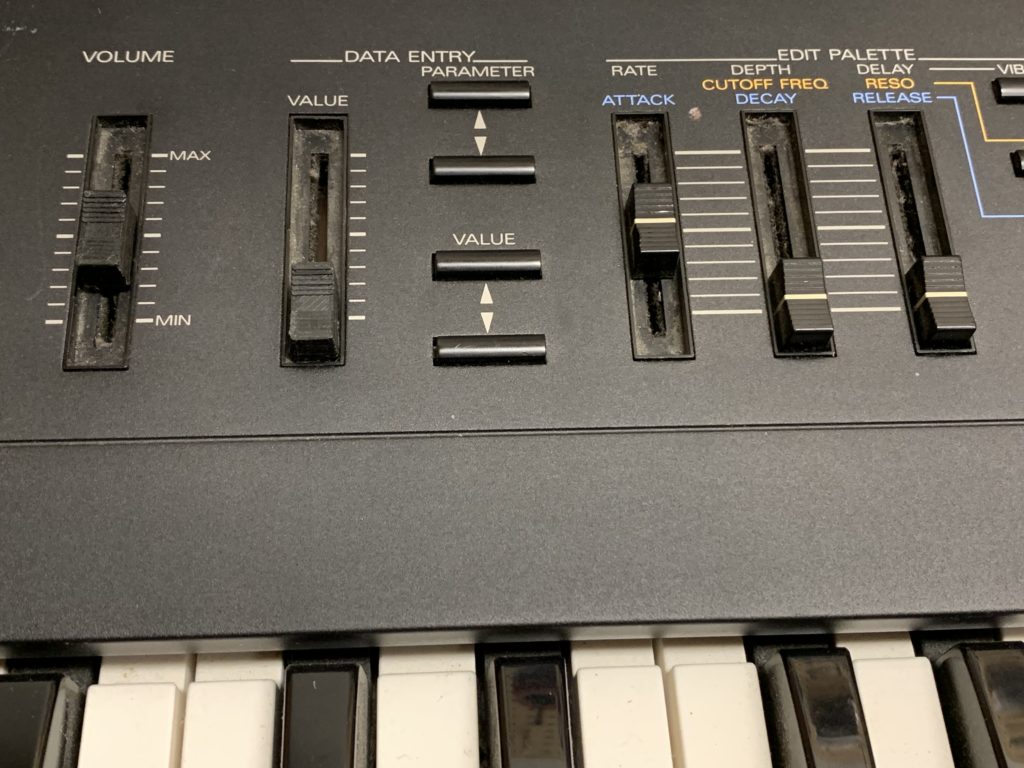 Here is the OpenSCAD source code:
/* 
    Roland JV-30 volume slider cap
    by D. Scott Williamson 
    May 16, 2022
*/

$fn=32;
// dimensions
w1=7;
w2=6.5;
l1=13.9;
l2=13.4;
h1=7.16;
h2=6.21;
steps=5;
stepl1=2.8;
stepl2=10.68;
stepl=((stepl2-stepl1)/2)/steps;
steph=(h1-h2)/(steps+1);
rad=.25;
holeh=5;
holew1=2;
holel1=5;
holew2=3.9;
holel2=2.2;

// part
color([.2,.2,.2])
difference()
{
    // basic slider shape
    hull() 
    {
        // rounded footprint
        for(x=[-w1/2+rad,w1/2-rad]) for(y=[-l1/2+rad,l1/2-rad]) t([x,y,0]) cylinder(r=rad,h=.01);
        // rounded top corners
        for(x=[-w2/2+rad,w2/2-rad]) for(y=[-l2/2+rad,l2/2-rad]) t([x,y,h1-rad]) sphere(r=rad);
    }
    
    // steps
    for(i=[0:steps]) 
    {
        t([-w1/2,-stepl1/2-i*stepl, h2+i*steph]) cube([w1,stepl1+i*stepl*2,steph+.1]);
    }
    // + shaped hole in bottom
    cube([holew1,holel1,holeh*2],center=true);
    cube([holew2,holel2,holeh*2],center=true);
}

// Shortcut methods
module t(t) {translate(t) children();}
module tx(t) {translate([t,0,0]) children();}
module ty(t) {translate([0,t,0]) children();}
module tz(t) {translate([0,0,t]) children();}
module r(r) {rotate(r) children();}
module rx(r) {rotate([r,0,0]) children();}
module ry(r) {rotate([0,r,0]) children();}
module rz(r) {rotate([0,0,r]) children();}
module s(t) {scale(t) children();}
module sx(t) {scale([t,1,1]) children();}
module sy(t) {scale([1,t,1]) children();}
module sz(t) {scale([1,1,t]) children();}
module c(c) {color(c) children();}